New Delhi: Aamir Khan, a "perfectionist" and one of Bollywood's most commercially successful actors, is 58 today. Aamir is a method actor who, in addition to being very picky about the jobs he accepts, only takes on one project at a time and unintentionally succeeds at it. In addition, the actor has purposefully avoided putting himself in a box during the course of his decades-long career and has chosen roles from a variety of genres.
These are some of the actor' top performances across a variety of genres as he takes a much-needed rest this year.
1. Andaz Apna Apna – Comedy
Interestingly, the 1994 edition of the film didn't have anything going for it. The primary actors did not get along, and the songs seemed old, which contributed to the BO's lacklustre reception. Yet as the years went by, the movie developed a cult following and is today recognised as one of the greatest comedies Bollywood has ever given us. Salman Khan, Raveena Tandon, Karisma Kapoor, and Paresh Rawal also appear in the film.
2. Rangeela – Romance
With a kind heart and street smarts, Munna is in love with his closest buddy Mili, who aspires to be an actor. She eventually gets the starring role opposite superstar Raj Kamal, who then develops feelings for her. Unfortunately, Mili and Munna end up falling out of love without Munna being aware of it due to serious misunderstandings and uncertainty.
3. Lagaan- Period Drama
Aamir plays the youthful Bhuvan in this historical drama, who rallies a group of unskilled villagers to overthrow a brutal British government using cricket bats rather than weapons. What could possibly go wrong with such strong characters, outstanding performance, and music by AR Rahman? A must-see family movie and not to forget Captain Russell's classic dialogue, 'du guna lagaan'?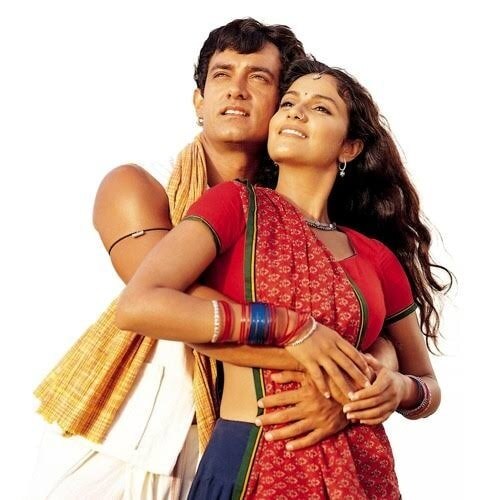 4. Taare Zameen Par – Social Drama
In addition to acting, Aamir and Amole Gupte co-directed a portion of the film. Ishaan, a dyslexic eight-year-old played masterfully by Darsheel Safary, finds a friend and confide in Ram, his art teacher, who is also the movie's major character (Aamir). The film is a must-see for both parents and children since it is sensitive, emotional, and so full of love.
5. Dangal- Biographical Drama
Aamir, who is known for giving everything he has to a project, underwent a demanding physical makeover to perfect his character as wrestler Mahavir Singh Phogat, who narrowly misses out on a gold medal for his nation. Instead of living with that guilt, Mahavir chooses to teach his daughters Geeta and Babita how to wrestle, dispelling the myth that only males are allowed in the wrestling ring.
Proving his versatility over the years, Aamir Khan has marked his place in the entertainment industry as an exemplary artist, who breathes life into every character he portrays on-screen. The above listed films are just a few examples that bear testimony to his impeccable acting through his illustrious career, however, the list remains incomplete without mentioning 'Dil Chahta Hai', 'Sarfarosh', '3 Idiots' and his most recent release, 'Laal Singh Chaddha'.
We wish Aamir Khan a very Happy Birthday!