Khatron Ke Khiladi 13 Confirmed Contestants List: After days of speculations, many TV stars and celebrities confirmed their participation in Rohit Shetty's adventure-based reality show Khatron Ke Khiladi 13. From Bigg Boss 16's Shiv Thakare and Archana Gautam to Kundali Bhagya stars Anjum Fakih and Ruhi Chaturvedi and others confirmed that they will be seen performing stunts in the show. While the full list of contestants is yet to be out, here are the ones who have given their nod to the show.
Shiv Thackeray
Shiv Thakare recently announced he will be seen in Khatron Ke Khiladi 13. The Marathi actor referred to it as a "dream come true" and said, "I have conquered many anxieties in my life, and I'm happy to face the ultimate series of khatras in this epic show under the direction of action expert Rohit Shetty. After Bigg Boss, I've always wanted to see this show, and I believe my Bappa has one again given my request. I'm prepared to put my physical and mental abilities to the test on the programme because it's an opportunity of a lifetime.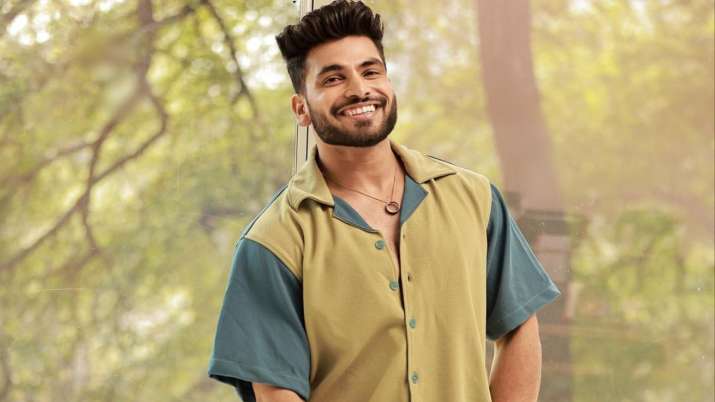 Anjum Fakih
Kundali Bhagya actor Anjum Fakih is all set to join Khatron Ke Khiladi 13. The actress said she is eager to "put her physical and mental abilities to the test" when speaking about the same on India Forums. She added that she is confident and sees herself as a strong competitor and will give everything to win tasks. She further said, 'The tasks on the show are severe, so I know it won't be simple. I'm prepared to confront my concerns head-on and take full use of this fantastic opportunity to develop and learn from my fellow competitors.'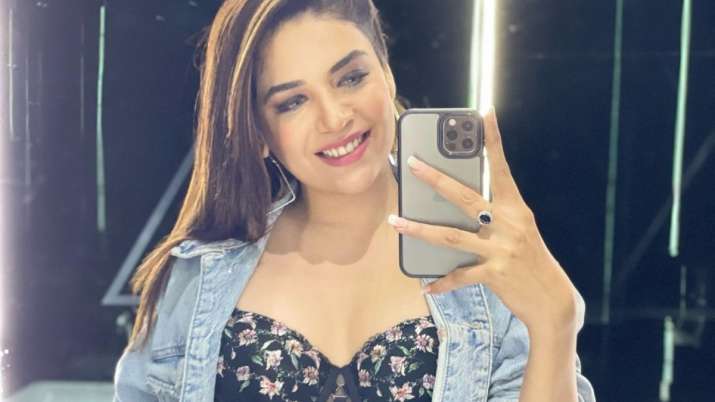 Ruhi Chaturvedi
TV actress Shraddha Arya confirmed Ruhi Chaturvedi's participation in KKK13 when she asked Anjum Fakin to be careful of her. Shraddha wrote, "Watch out @nzoomfakih She could steal the game from under your nose. Sher Lyn can do anything! All the best my love @ruhiiiiii Clearly the strongest of them all!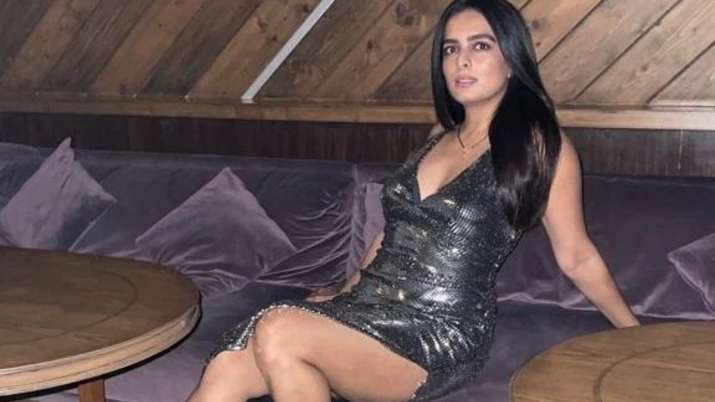 Arjit Taneja
Kumkum Bhagya actor Arjit Taneja confirmed his participation and said, "I've always been a thrill-seeker and a lover of adventure. Joining 'Khatron Ke Khiladi 13' is like a dream come true for me. I can't wait to push myself to the limits and face my fears head-on. This show is not just about conquering phobias, it's also about learning more about myself and my capabilities. And hence, I'm ready to take on the challenge and come out victorious!"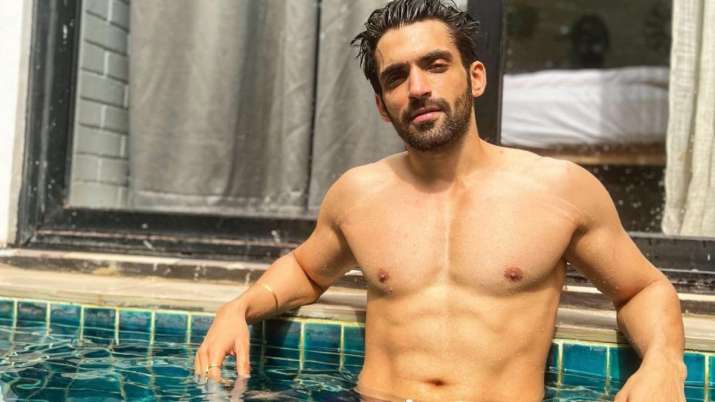 Anjali Anand
Seen in daily soaps like Dhhai Kilo Prem and Kulfi Kumar Bajewala, TV actress Anjali Anand is a popular name in the television world. The actress started her career in 2017 with Untag. Anjali said, "Conquering one's fears on national television while competing with some of the strongest celebrities is no cakewalk. But I feel I'm ready to battle my phobias and explore a foreign terrain with my fellow contestants. I don't get spooked easily, so it will be interesting to see how well I handle challenges on this show."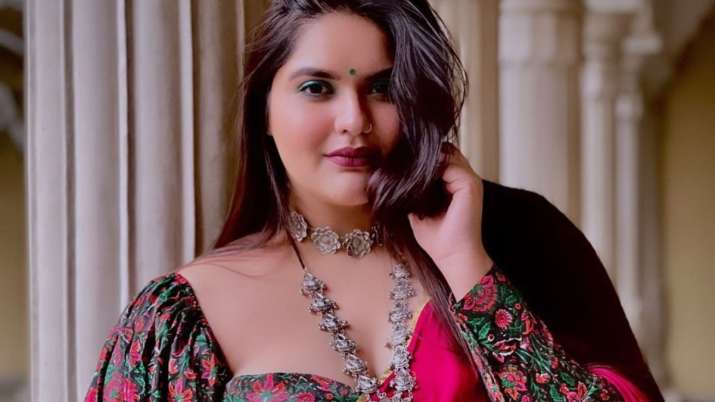 Archana Gautam
Bigg Boss 16's Archana Gautam will also join Shiv Thakare in Rohit Shetty's show. The model-turned-politician will definitely bring the humour to the adventure-based show.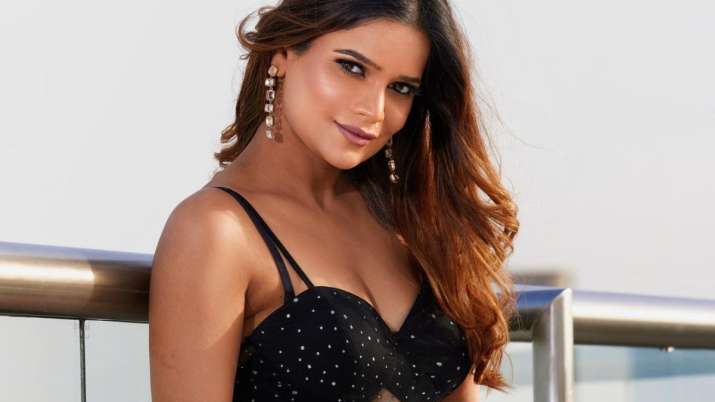 Nyrraa Banners
Seen in multiple supernatural-themed TV shows, Nyrraa Banerji is set to explore her adventurous side with Khatron Ke Khiladi 13. She said, "I believe this new journey will test my limits, both physically and mentally, and I'm excited to take on each challenge with renewed vigor. I hope to inspire people to face their fears and show them that anything is achievable if you put your mind to it. Get ready for an exciting and thrilling ride, because I'm here to give it my all."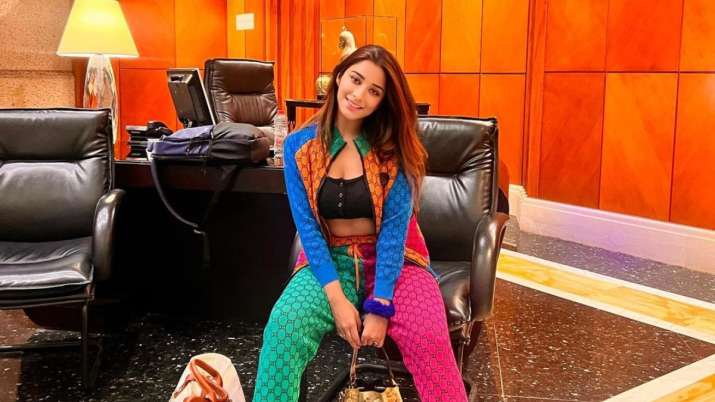 Khatron Ke Khiladi 13 Tentative Contestants List:
While the above-mentioned contestants have confirmed their participation in the Rohit Shetty-hosted adventure-based reality show Khatron Ke Khiladi, there are many names popping up online that might be seen in the show. Following is the list of TV actors and celebrities who might be seen in the show.
Karan Tacker
Munawar Faruqui
Disha Parmar
Prince Narula
Anjali Arora
Mohsin Khan
The channel is yet to announce the confirmed contestants list and fans are eagerly waiting for the same. 'Khatron Ke Khiladi' first aired in 2008. This time also the audience is eager to know when the 13th season will start. If reports are to be believed, KKK13 will start on July 17 on Colors Channel. In May, all the contestants will leave for the shoot in a different country and then in July, the reality show will go on-air at 9.30 pm on the weekends. It will be available to watch online on Voot.
DON'T MISS
Is Shiv Thakare charging THIS whopping amount for Khatron Ke Khiladi 13?
Khatron Ke Khiladi 13: Is Karan Tacker the first confirmed contestant? Know details