No Diwali celebration is complete without delectable mithais and delightful snacks. From the traditional soan papdi and kaju katli to savoury treats like chakli, namkeen, and salted cashews, the festival is synonymous with a plethora of delectable treats. Then there are the appetisers, such as tikkas and kebabs, which take centre stage.
However, we don't always give credit to the non-alcoholic beverages served at Diwali parties for keeping us energised throughout the day. Let's just say that there have been a variety of mocktails and combinations that have made Diwali a memorable occasion for us. No holiday spread is complete without some refreshing drinks to accompany those hearty, nutritious snacks, check out the following non-alcoholic drinks shared by Sarita Bazaz, The Food Affairs:
Butterfly Pea Tea Lemonade
Ingredients:
2 tbsp Dried Butterfly Pea Flowers

1 L water

Caster sugar 40g

100ml lemon juice

Ice cubes (as per taste)
Recipe:
Make butterfly pea tea by mixing fresh or dried butterfly pea flowers with warm water in a dish. Allow it to soak for a few minutes. To extract the colour, press the petals against the bottom of the dish with the back of a spoon. When the colour is sufficiently vibrant, strain and discard the blooms.  Stir the sugar into the butterfly tea with a spoon until it is fully dissolved. Combine the lemon juice and the sweetened butterfly pea tea in a bowl and mix.  Fill the serving cups partly with ice. Pour half of the butterfly pea lemonade over the ice in each glass. Fill the rest of the space in each glass with soda water. Garnish with lemon slices and mint leaves before serving. Pretty and healthy and very refreshing.
Thai Lemongrass Drink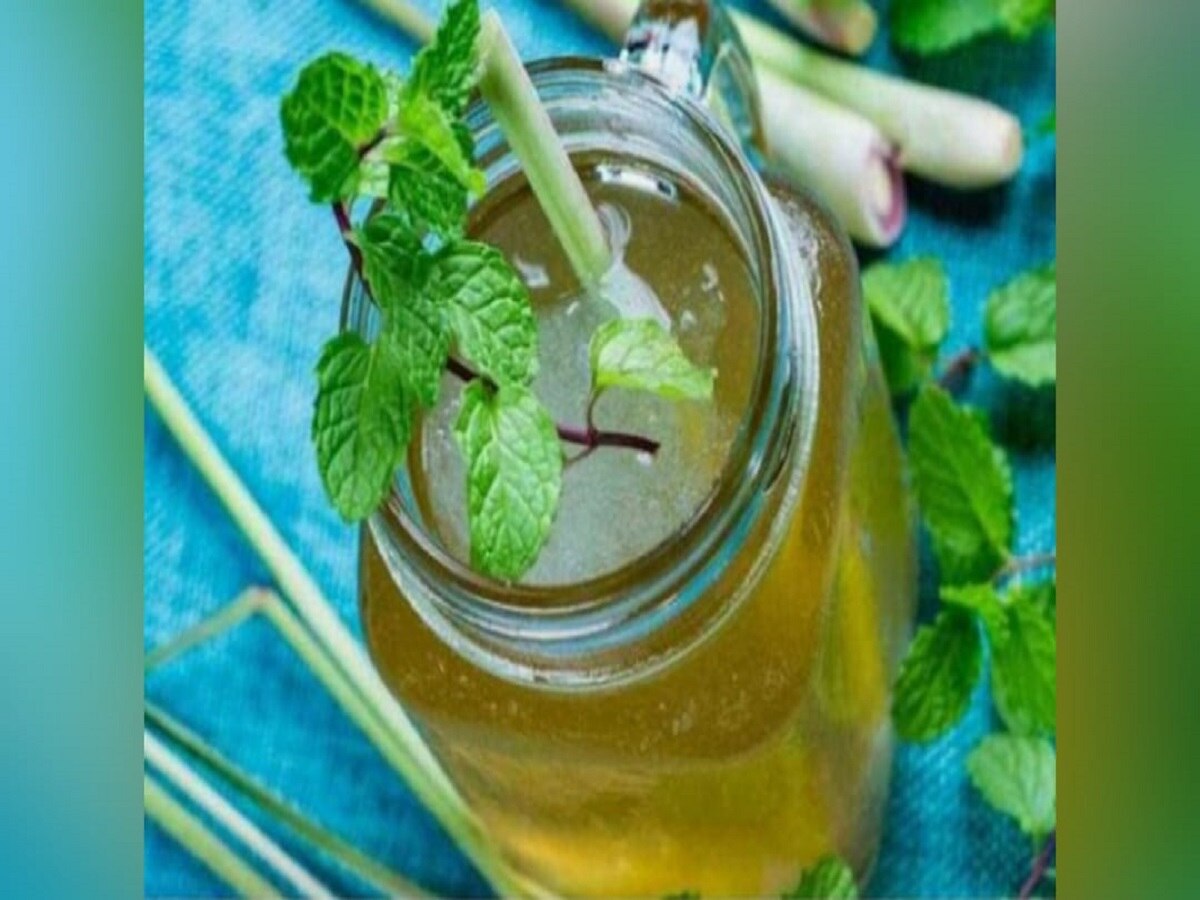 Ingredients:
5 large stalks of lemongrass

2 ½ cups water

¼ – ½ cup sugar

Large pinch salt

Fresh lime
Recipe:
Thinly slice the lemongrass. Boil for 7-8 minutes in a pot with water. Stir in the sugar and let it dissolve entirely. Allow it to cool before straining the lemongrass. Add a pinch of salt and serve with plenty of ice. The goodness of lemongrass is brewed in.
Peach Strawberry Lemonade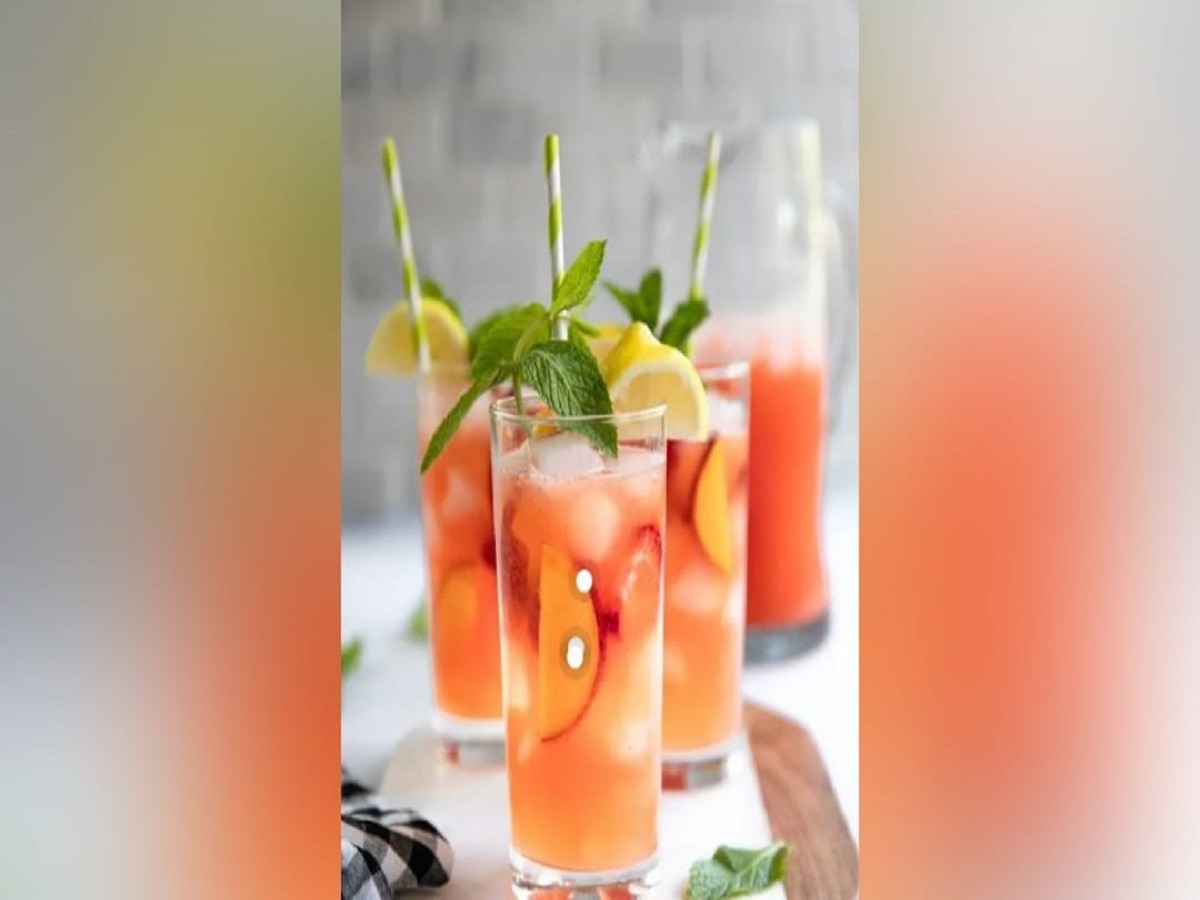 Ingredients:
1 cup water

7 peaches washed, pitted, and peeled

2/3 cup honey

6 lemons

1 cup strawberries (washed, hulled, and sliced)
Recipe:
Get some fresh, ripe peaches and strawberries to make this lemonade.  Puree the fruit in a blender or food processor after chopping it into large bits. To remove any uncooked fragments of skin or seeds, strain the fruit purée through a fine-mesh strainer. Make the simple syrup first.  Combine everything inside a big juicer and add ice. Refresh your guests, serve with  all garnishes.
Mulled Pear & Ginger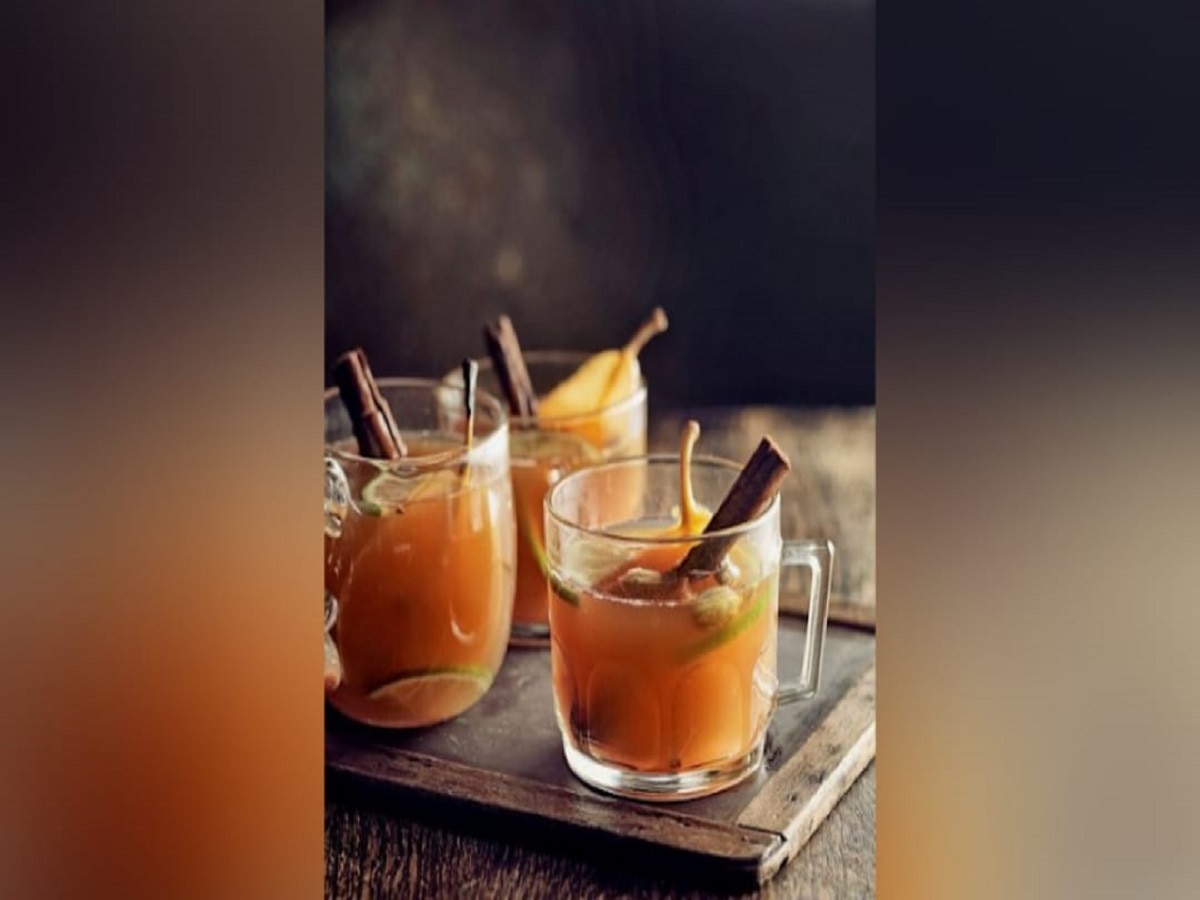 Ingredients:
2 litres apple juice

2 thumb-sized ginger pieces, sliced

2 ripe pears, sliced

2 cinnamon sticks, plus an extra to serve

4 cardamom pods

3 tablespoons light brown sugar

juice of 4 limes

The skin of 2 limes
Recipe:
In a large saucepan, combine the apple juice, ginger, pears, cinnamon, cardamom, and sugar. Boil and simmer until all of the sugar has dissolved, then add the lime skin and juice. Warm in glasses or mugs, topped with a cinnamon stick. A detoxifying warm drink for winter.
Blueberry Mojito Royale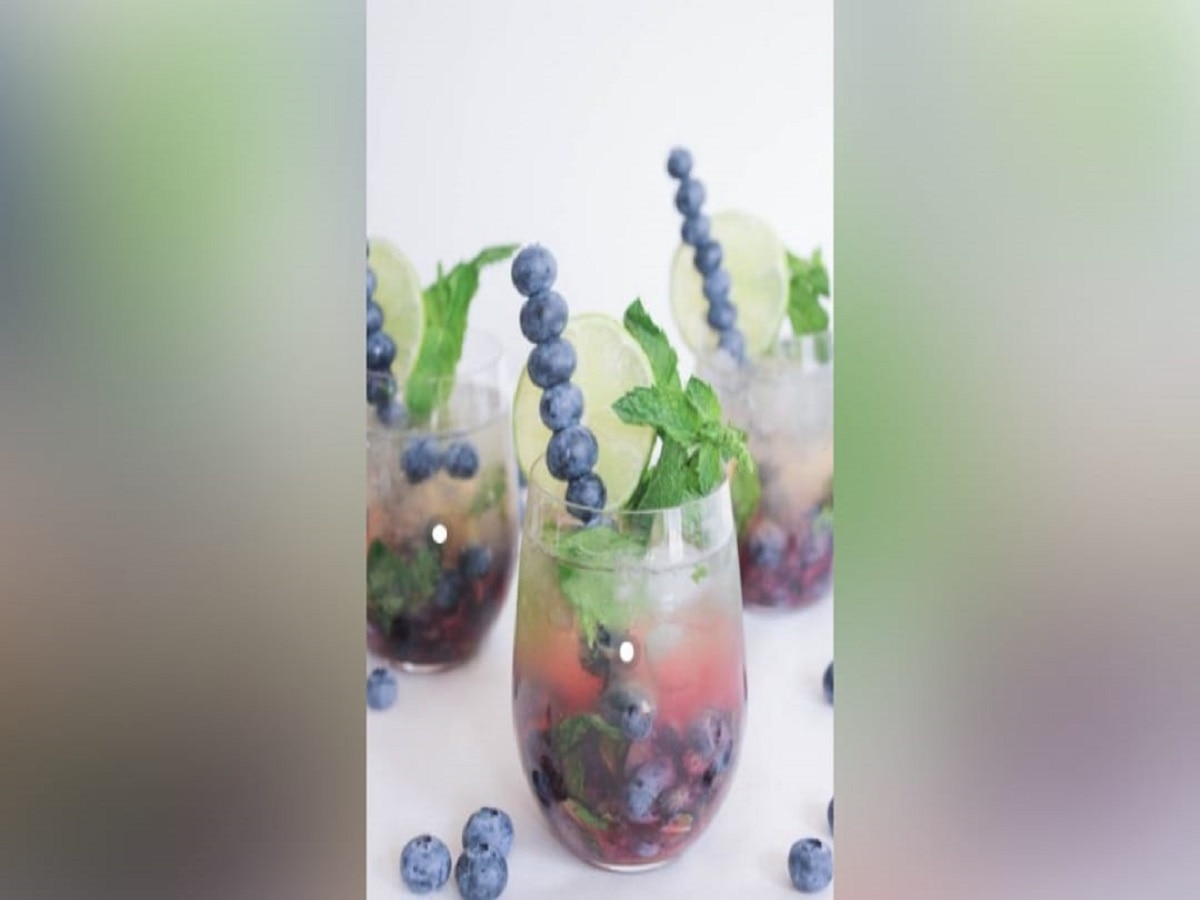 Ingredients:
1/3 cup Blueberries

6 Mint, leaves fresh

2 1/2 tbsp Lime juice, fresh

1 tbsp Sugar, in the raw

Frozen 1 Ice
Recipe:
In a glass, combine the blueberries, mint leaves, sugar, and lime juice. Mix the ingredients in the bottom of the glass with a stirring utensil or wooden spoon until the blueberries have released their juices. Just lightly crushing the berries would suffice. Pour the soda over the crushed ice in the glass. Give it a good shake and top it with garnishing of more mint and blueberries.
Rose Sorbet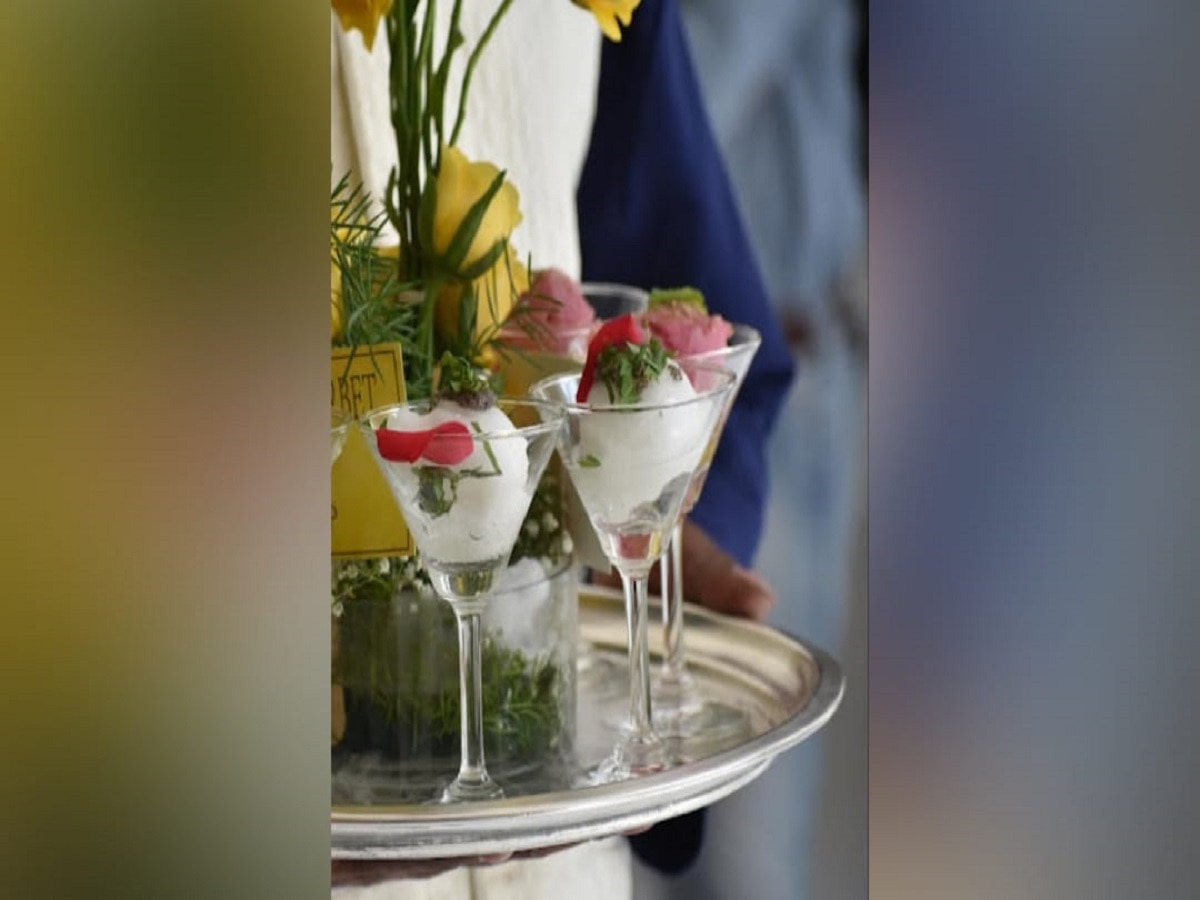 Ingredients:
2 ½  cup rose syrup

2 ½ tablespoon lime juice
Recipe:
In a bowl, mix lime juice and rose syrup. To fully blend the ingredients, add 2 cups of water. Place a container with this mixture in it and allow it to chill. Stir it once after 4 hours to prevent the formation of crystals. Give it another four hours to freeze. Stir the liquid once more to eliminate crystals after 4 hours, then continue to freeze. When finished, remove the sorbet and serve it cold!